From First Aid Trainer to Leading New Zealand
Health & Training Provider
We started Life Care Consultants for one simple reason: to make a difference where it really matters–to people's lives. We started out almost 30 years ago offering First Aid training to companies big and small, all around New Zealand.
And we did make a difference. Our team's pioneering spirit motivated us to go further, think harder and get closer to our customers than ever before. It meant we could do in a day what others took two to deliver, and the results spoke for themselves. Workers loved attending our courses, bosses loved the efficiency, and everyone told us it's the best training they've ever had.
It wasn't long before we saw the opportunity to add another important dimension: looking after the overall wellbeing of Kiwi workers. After all, while it's good to empower people to cope with injuries and health emergencies at work, there are greater benefits to be had by tending to the bigger picture. From nutrition and managing injuries to mental health and fitness, there are endless benefits if you know what to do right. (And we do.)
What we didn't want to change was what got us into business and made such a difference in the first place: our spirit. Even back in the 1990s we saw how easy it was to turn the whole thing into a box-ticking exercise. But dishing out compliance certificates has never been what Life Care Consultants is about. Instead, we continue to go further, think harder and care deeply about the people we educate and the organisations we serve.
With one simple purpose: to improve Kiwis' wellbeing, safety, and health, in every way we can.
Life Care Consultants
Empowering Kiwis to live well and save lives
Better Value, Better Education
Business took off quickly. The increased value, cost savings, and lower staff downtime meant our clients' staff were better educated and away from their jobs for less time, bringing a measurable benefit to our clients' businesses. Twenty-three years later and Life Care Consultants has grown both in staff numbers and in the services offered. We now employ over 60 staff, including health consultants, occupational therapists, registered nurses and health care educators. Life Care Consultants has grown its service offering from providing high-quality First Aid Courses to include additional training services such as drug testing training, health and safety training, and fire safety training.
Comprehensive Business Services
Spring forward to today and we now include divisions in our company focused on employee health and wellness (Life Care Health Services, Life Care Nutrition), injury management (Life Care Injury Management) and health, first aid and fire training in schools (Life Care Schools). With a comprehensive set of courses, training programs and management programs we are well on our way to achieving our mission to improve the health and wellbeing of as many New Zealanders as possible. And we are proud to do so.
The Life Care Consultants Timeline
August 1994
Janet Brothers resigned from the hospital and started Life Care – set up office in a spare 'cupboard' 2.5 metres square in Cambridge
September 1994
Started teaching first aid – first major clients Matamata College, Fulton Hogan – Waikato and Electrix
June 1995
Employed first health consultant on a casual basis
April 1996
Started putting together a Quality System and Manual
January 1997
Registered as a Private Training Establishment with NZQA and was accredited to assess First Aid unit standards
March 1997
Employed the first full-time health consultant
September 1997
Started providing heath assessments
July 1998
Employed second full-time health consultant
July 1998
Janet trained in 'Pole Rescue' at Omaka Training Centre in Blenheim – first woman in NZ to be training in this
January 1999
Moved into Hamilton office – expanded to a 4×2 metre home office
June 1999
Employed first full-time administrator
2001
Purchased a villa to work out of – used the lounge for a training room and had two offices with 2 admin staff and 6 health consultants
2004
Purchased Wellworkers, an occupational health company based in Auckland.
2004
Employed Richelle Rowe for a sales role
2005
Purchased Healthworks, a small occupational health business in Rotorua
2006
Moved into first commercial building on London Street
2007
Had a total staff of 15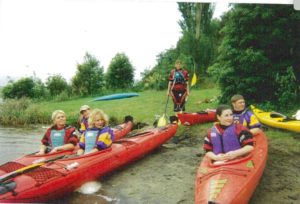 2009
Purchased and moved into own commercial building on Anglesea Street
2009
Won the Business Excellence Award for Service in Waikato and was a finalist in Health and Safety and the Leadership awards
2009
Employed Joyce Taylor as a scheduler
2010
Won the Vero National Business Excellence award for Education Provider
2012
Established regional offices with 4 regional managers in Auckland, Hamilton, Wellington and Christchurch
2013
Employed 48 staff in total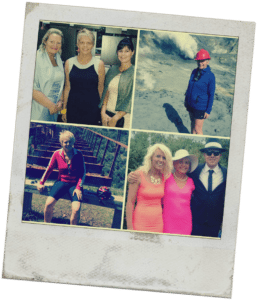 2014
Achieved the highest outcome for the External Evaluation and Review by NZQA – highly confident in educational performance and highly confident in self- assessment.
Celebrated 20 Years in business.
2015
Reduced the regional managers to 3 and established the Northern, Central and Southern Regions; retained the 4 offices and added a Mount Maunganui office
2016
Established the scheduling hub at the Mount office.
Nicola Hunt received her 10 year long service award in 2016.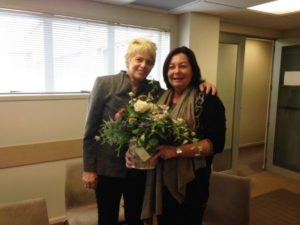 2017
Repeated the excellent outcome for the External Evaluation and Review by NZQA
Employed a company accountant and a total of 63 staff
New Service Divisions
2018
Established a Dunedin satellite office for training and pre-employment assessments
Established a New Plymouth satellite office for training and pre-employment assessments
2019
Opened our Napier office for training and pre-employments. Employ 70 staff from Whangarei to Invercargill.
2020
Managed the first lockdown with an increase to our staff engagement survey results. Updated our training materials for Schools to be more engaging for our learners, this included 7 courses – fantastic feedback.
2021
Repeated our excellent result for NZQA's External Evaluation with Highly Confident in Learner Outcomes and Highly Confident in Self-Assessment (business systems). Grew by 18% in spite of the 4-month lockdown in Auckland and the 2-month lockdown for our Waikato based staff.
WHAT OUR CUSTOMERS HAVE TO SAY!