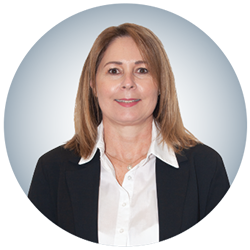 Richelle Rowe - General Manager of Sales
0274 233 676
Hello, I'm Richelle Rowe, the General Manager of Sales.
The most important attribute, and one that I live by, is always admit your mistakes, and learn from them.
At Life Care we do our very best to get it right, but sometimes the stars don't align, and for some reason we get it wrong. It's in these situations that all staff are empowered to take ownership and stay humble.
In the 14 years that I have worked with Life Care I have seen a phenomenal shift in the use of technology, and see this to be a continued focus point for my role in the business as General Manager of Sales. Customers and their business are at the heart of what we do, so it's my mission to constantly look at ways to add value so our customers can make better decisions in their own businesses.
In my other life I love spending time with my three boys: husband Stephen, and two young adults Jarrid and Wesley. They really are the centre of my universe, and if you asked either of my children what they think has been the most important lesson they have been taught by their parents, I would hope they would say to treat other people as they would like to be treated. Everyone deserves to be treated with respect.
My passion is travel, and I hope to be privileged enough to see a lot more of this beautiful world before my time is up. I yearn to visit Europe with my husband, having spent the past few years tripping around the greater part of Asia ­– something to achieve in the near future.
Day to day I keep my sanity by doing boot camp three times a week, with walks up and around the Mount regularly.
My daily mantra is keep smiling, attitude is everything. You can accomplish anything if you set your mind to it!
David Hitchcock - National Account Manager
021 577 362
david.hitchcock@lifecare.co.nz
Hello, I'm David Hitchcock, National Accounts Manager.
For over six years I've been passionate about delivering customised training and health services that enhance productivity. The Life Care team proactively build relationships with clients and deliver customised training and health services that enhance their productivity. In a nutshell, we build safer and healthier workplaces together each and every day.
With a background in Sales Management and Account Management, before joining the team here I worked for Repco for 15 years and VTNZ for 12 years.
One strange thing about me? I have a huge dispassion for coriander, urgh! So much so I have joined the 'I hate Coriander' Facebook page; the T-shirt is on its way.
My idea of fun is chilling on the beach under the beautiful New Zealand sunshine, safely of course.
Reuben Turner - National Business Development Manager
Hi, I'm Reuben Turner, your National BDM here at Life Care Consultants.
With over a decade of account management and sales experience, I bring a deeply engrained customer focus to Life Care.
Having held roles in the precious metals and technology sectors, this breadth of experience helps me understand your business requirements and assist in crafting the right solution for your team.
Outside of work, I really enjoy spending time with my young family, exercise, and getting on the tools for some never-ending DIY on our house!
One of my passions is building long-term business partnerships and getting the job done, so if that sounds like you, let's set up a coffee to discuss your First Aid, Health, and Wellness goals.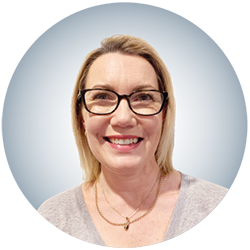 Rebecca Skegg - National Business Manager
Hi, I'm Rebecca Skegg, National Business Manager. I have over 25 years' experience in business-to-business solutions across a variety of industries.
With my original background in nursing, the health & wellbeing sector is an industry that aligns with who I am and what I care about.
I enjoy working with our clients and really getting to know their business. My goal is to
understand your challenges so we can work together to implement Life Care's health and wellbeing solutions to successfully meet your objectives and have a positive impact on the wellbeing of your people and your business.
When I'm not at Life Care; my garden, family and great enjoyment of cooking take up my time. I also love getting outside and enjoying being near the water in beautiful NZ.
Colleen Molloy - National Executive Assistant
Hello, I'm Colleen Molloy, National Executive Assistant based in Head Office in Hamilton.
I first joined Life Care in the early stages of growth in 1999 as the first full-time Office Manager and returned more recently to a much larger, thriving business operating with the same passion and drive to deliver the best services and the best quality in the occupational health and training industry.
My role is diverse, my colleagues are great to work with and every day there is always something new happening to keep me interested and motivated. The core purpose of Life Care is encapsulated in the statement – "Empower others to save lives and improve their health and wellbeing." It's an aspirational goal and makes a real difference to the working population of New Zealand, something I can take hold of and work towards.
When I'm not at work, I enjoy family life with my large extended family, catching up with friends, and boating on the lakes and coastlines of New Zealand.
Geoff Evans - Regional Sales Manager (Wellington)
Hello, I'm Geoff Evans, Regional Sales Manager for Wellington.
I have been with Life Care for 4 years after a successful career in the Print Industry in a variety of roles.
I see myself as a Relationship Manager and as the face of the company I am the go to person for the customer. I enjoy engaging with people and building trust which I do by listening to my customer's needs and providing solutions.
Away from work I enjoy time with my family, a round of golf when possible, and watching sport and dabbling in photography. 
As a born and bred Wellingtonian I love this province and enjoy engaging with our many loyal customers in the Wellington region.
Barbara-Ann Sharp - INTERNAL ACCOUNT MANAGER
Hello, I'm Barbara-Ann Sharp Internal Account Manager for the South Island and I have been with Life Care Since April 2019.
My career has been extremely satisfying and is in an industry that holds a lot of appeal to me where I can concentrate my energy into building healthier workplaces for clients and potential new clients.
The rapport and subsequent relationships I am able to establish with clients is built on honesty, respect and professional service, thereby gaining the trust and loyalty of clients.
I am a single mother of three children and have one granddaughter and another grandchild on the way.
In my spare time I love to cook, dance, and spend time with my family. I enjoy following an holistic approach for my own health and wellbeing in my personal life.
I believe everything in life happens for a reason and we need to maintain a positive mental attitude and outlook on life.  We can accomplish anything if we put our minds to it.
Nishtha Bansal - Internal Account Manager
Hello, I'm Nishtha Bansal, Internal Account Manager.
I have recently joined the wonderful sales team at Life Care and have previously worked within different industries including the Telecommunication and Hygiene industries.
I have always enjoyed working as a Client Manager where I am responsible for helping customers and building solutions for their organisations. In my career so far one thing which I believe has helped me succeed is to, "Never give up on your goals and you will keep achieving success."
Out of work I enjoy going out for parties and spending time with friends and family. I love travelling and would like to explore the world as much as I can. One important attribute in my travelling is shopping, which I enjoy the most.
I am delighted to have this opportunity to work with the Life Care team and learn more about the occupational health and training industry and how we can best support our clients.
Josephine Faalupega - Internal Account Manager
Talofa, I'm Josephine Faalupega and I'm one of the Internal Account Managers here.
I joined Life Care Consultants October 2020 after taking some time off to have my second baby. I started as a scheduler for the Waikato region and then became an internal account manager six months later. I enjoy being part of the Life Care team where developing internal talent and growth is valued and there are opportunities for career development.
My background is in hospitality, telco, logistics and then onto community-based service. All of which were service and customer-focused roles. Taking the internal account manager role with Life Care came as the next logical step for me in my career. I am very passionate about providing the right solution and care for my customers, regardless of their portfolio – whether small or a big corporate – they will always receive the same high standard of service and care from me.
Home life for me is my rapidly growing family. I was a mother of two boys until recently when my adopted daughter from Samoa joined our family. A great day for me at home is where I cook an island feast and have all my family around me.
When I'm not working or with my family, I play volleyball socially with a group of friends which I very much enjoy as a form of exercise but also an opportunity to get out in the community and hang out with different groups of people.
Alessandro Lacchini - Internal Account Manager
Hello, I'm Alessandro Lacchini and I recently joined the Life Care Consultants team as an Internal Account Manager after completing a Masters in Applied Management in Auckland.
With a background in sales operations and account management, I worked in the
consumer products industry for 10 years and the service industry for 8 years.
I am passionate about understanding customer needs and strive to develop the best customer relationship possible.  Knowing what is important to the customer enables me to assist them to achieve their goals. 
Apart from working, I enjoy traveling for surfing and discovering pristine beaches with my wife. Also, I love photography and outdoor activities. Likewise, reading and watching movies
are in the mix.
Russell Taylor – Internal Account Manager
Hello, I'm Russell Taylor, Internal Account Manager for Auckland and Northland regions.
I started my role with Life Care in 2020 and love the work I do. I enjoy knowing that I'm contributing to keeping Kiwi's healthy and safe.
Building relationships with my clients is really important to me so that I can understand their
unique challenges and work with them to ensure we find the best solutions.
My background is in sales, particularly account and relationship management. I have 25
years of experience working across a variety of industries and roles.
I am originally from Johannesburg, South Africa, emigrating to NZ in 2012. Now a fully-fledged Kiwi – Go the All Blacks!!
My partner and I have 5 adult children between us and one beautiful granddaughter.
Away from work I love travelling and exploring NZ and you'll often find me and my partner
going on walks, visiting sculpture trails and waterfalls around the country.
I love the outdoors and that includes going for solo motorcycle adventure rides as well as
getting out on the water in my kayak.
One of my values is to be respectful to all people, you don't always know their background or what they've been through.
What our customers have to say!